A lot happened in 2020. Ready or not, marketing execs were catapulted into digital. They had to find new ways to reach customers and conduct business–all with drastically reduced budgets and shaky resources. But they proved they could do it.
In conjunction with YouGov, we set out to learn how digital marketing execs are reexamining their strategies, recalibrating their resources, reevaluating investments and recharting their future course.
Download our executive summary to learn more about how business and competitive landscapes have changed over the last 18 months, and what projections look like for the next 24 months.
Our survey of 201 US marketing execs uncovers:
how strategies have changed compared to 2020, and how they're expected to change over the next 24 months
the impact that increased digital sales has had on marketing strategies and budgets
what the marketing mix currently looks like, and how it's expected to evolve
how marketing and organization goals are changing in the wake of the pandemic
which external resources marketers are relying on to meet their strategies and goals
four key takeaways for marketers as they continue to push ahead
"For years, companies worried about their tech stack. But CMOs had to put their technology to the test—and it's working."
–Ryan Horner, Managing Director of Technology, One North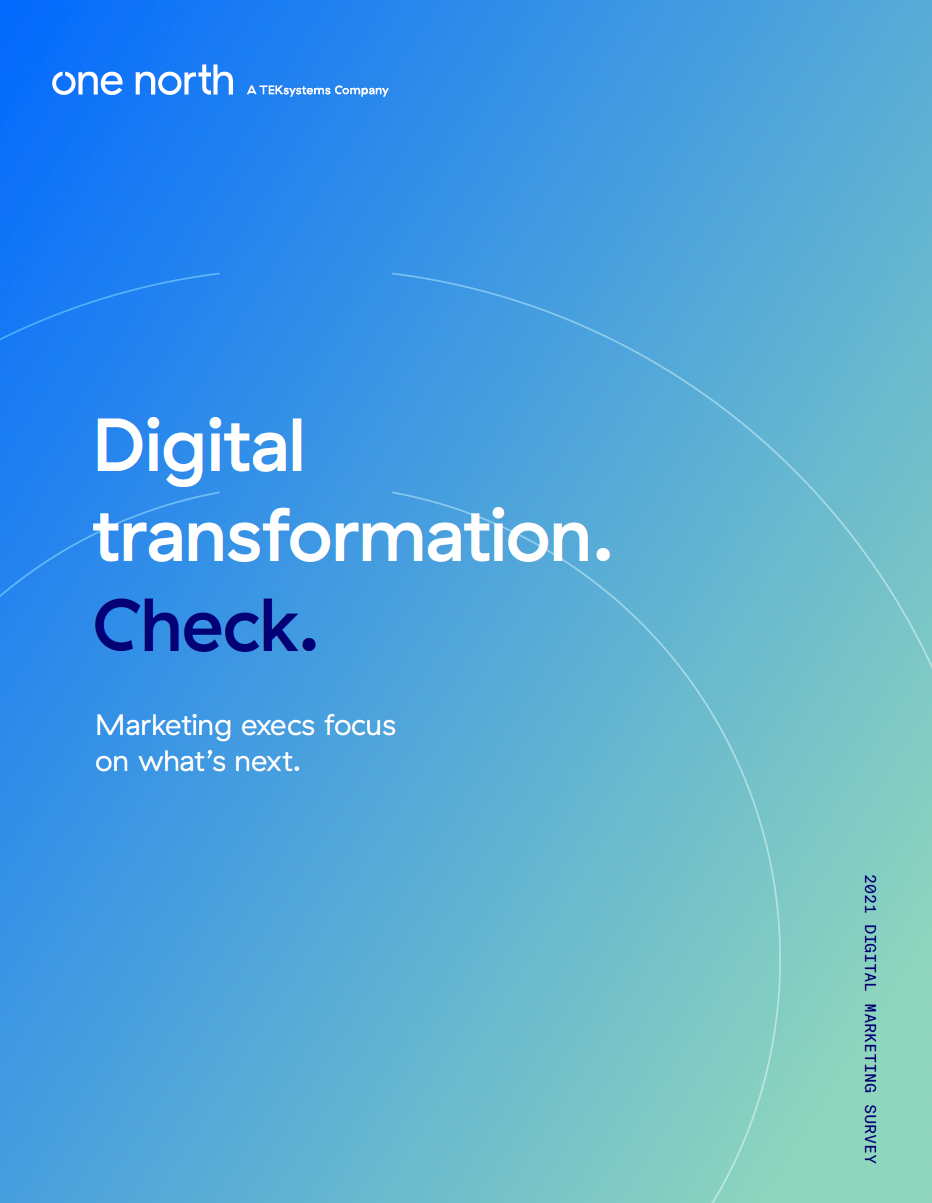 To download an executive summary of the findings from our 2021 Digital Marketing Survey, please complete the form below. After you click submit, the PDF of the report will appear on your screen.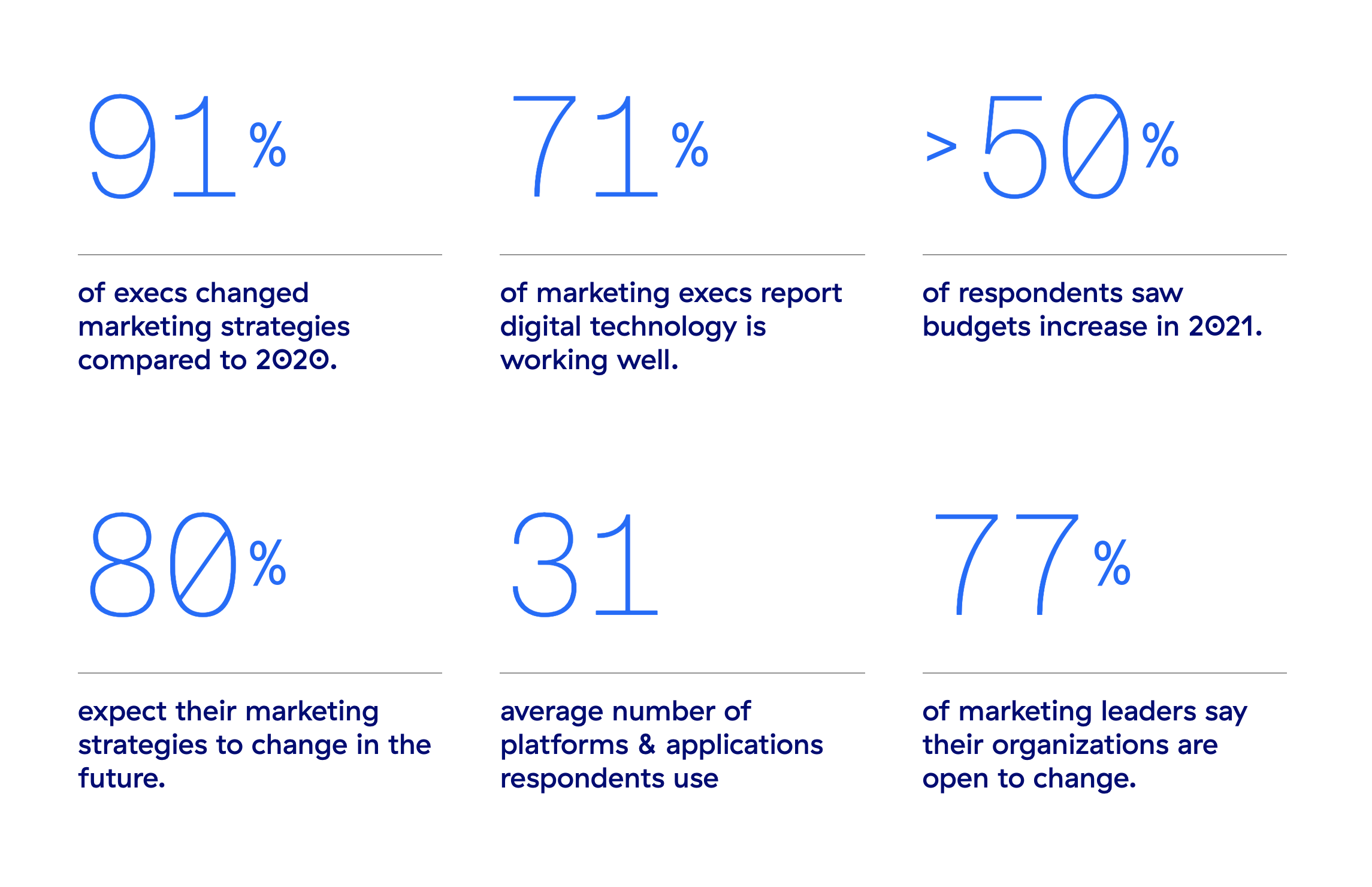 About One North
One North is a full-service digital agency creating experiences that perform, evolve and inspire. Unlike traditional agencies, we stitch together a deep level of expertise across disciplines so that we can do the work of multiple teams. With capabilities in brand and communications, digital experience, technology and infrastructure, and optimization and insights, our designers, strategists and technologists can take on any challenge. We deliver the human element to digital so that your big ideas come to life. One North is a TEKsystems company. Learn more at OneNorth.com.


About TEKsystems
We're TEKsystems. We accelerate business transformation for our customers. We bring real-world expertise to solve complex technology, business and talent challenges—across the globe. We're a team of 80,000 strong, working with over 6,000 customers, including 80% of the Fortune 500 across North America, Europe and Asia, who partner with us for our scale, full-stack capabilities and speed. We're strategic thinkers, hands-on collaborators, helping customers capitalize on change. We're building tomorrow by delivering business outcomes and driving positive impacts in our global communities. TEKsystems is an Allegis Group company. Learn more at TEKsystems.com.